Yeah, it's been ages since I've posted anything hasn't it? Sorry, I've just been busy and stuff...but I have been reading all of your journals! I do almost evey day.

Let's see...what's happened since the last time? Well, I got married to Mika in a small ceremony January 5th in Paris, Texas (after going back to Australia for a bit...it was heaven!). It was just perfect :) Soon afterwards, I had t go back to work and school. I was swamped in both, taking 4 graduate courses, practicum, and my computer lab job. I had hardlly any time to just relax!

It all paid off though, because I have now graduated with my master's in library science, and will be starting my job as a youth librarian in Baton Rouge, Louisiana on Monday...so...tomorrow!

Moving to the new state has been a lot of hassle, but it's been worth it. Mika and I got a nice condo to rent, and we already have a new family member! She's a 4 month old calico kitten named Miso, and she's the best cat ever.

Well, I hope to talk on here a little more. Sorry about the big gap!

Here's some pics from the wedding and from Miso: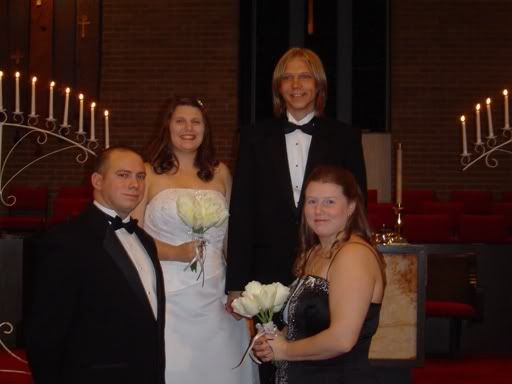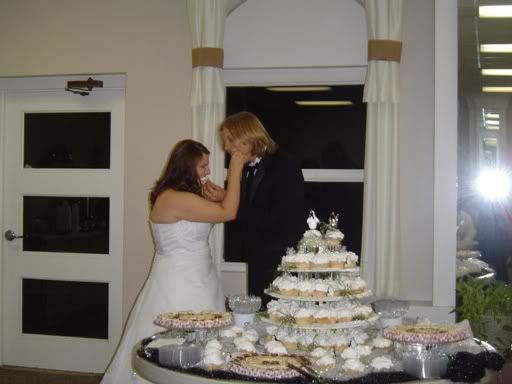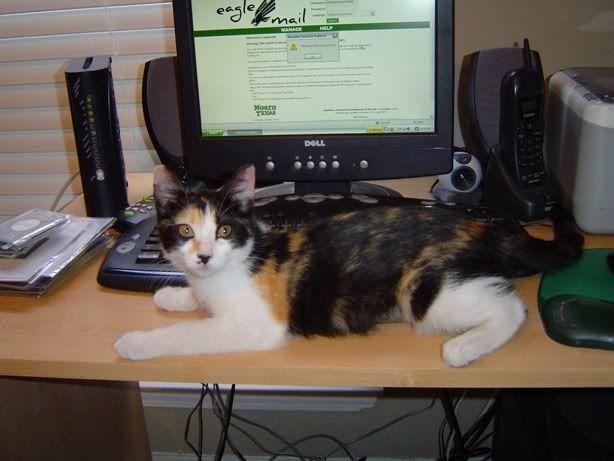 I'll probably post more later!